Giselle Fairy Drip Cake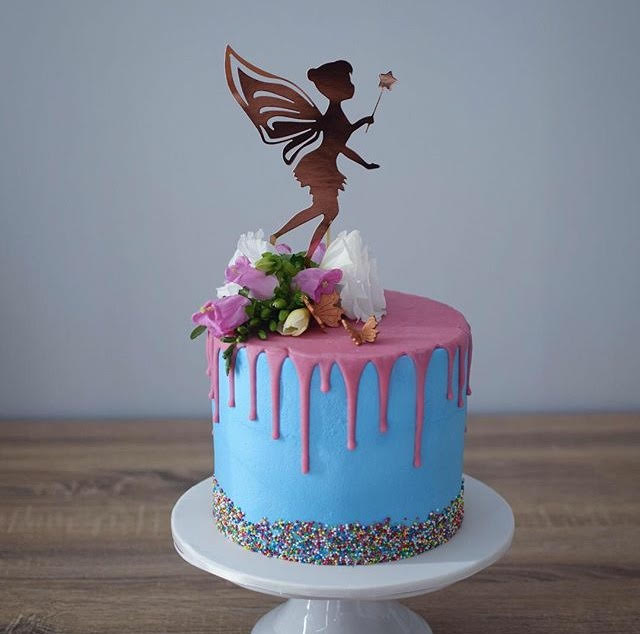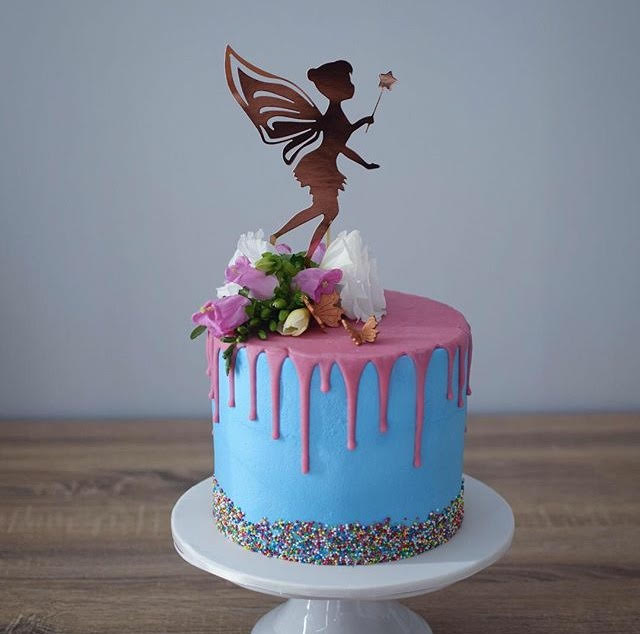 Giselle Fairy Drip Cake
Designed by the ever so cute Giselle of Kids Fashion Blogger, this playful modern fairy cake is sure to be a hit with the ladies! Comprising of 4 layers of one of our 7" round mud cakes (32 coffee slices), iced with royal blue butter cream, then finished with a sprinkles around the base, pink drip, fresh seasonal flowers and rose gold butterflies.
Pictured here with a custom rose gold Merc & Jones topper based on the Love JK fairy design. Topper not inclusive in above pricing.
Pic with thanks to The Kids Fashion Blogger for Giselle's 4th birthday.