Pink Shimmer Confetti Jumbo & Streamers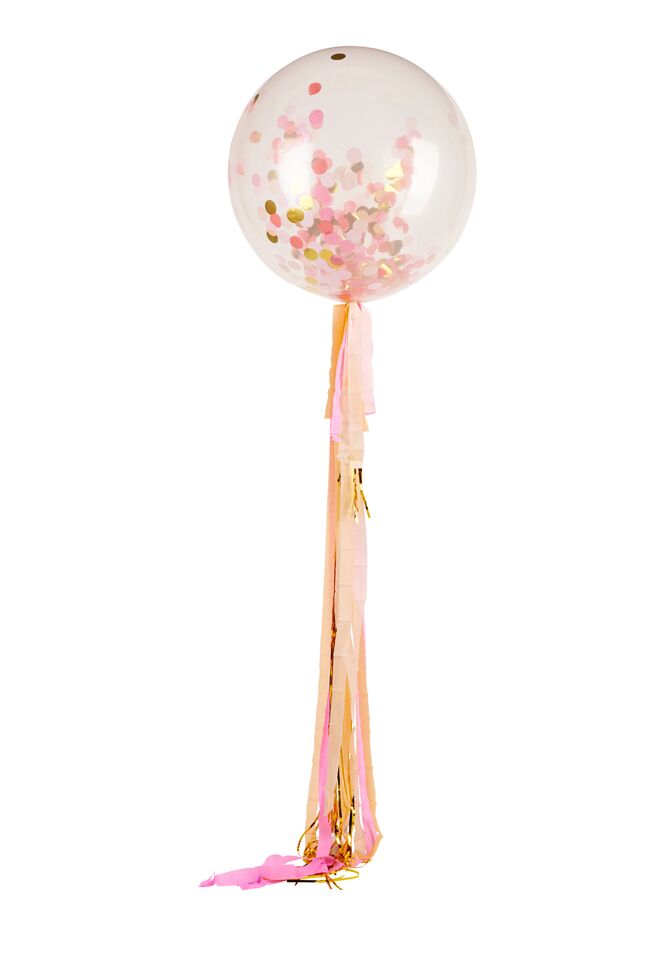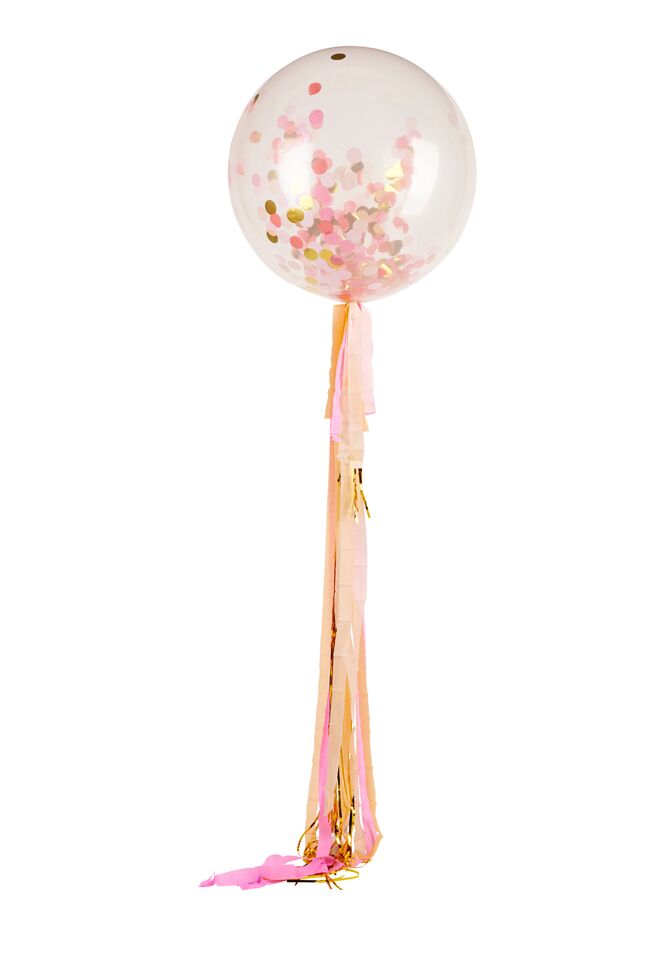 Pink Shimmer Confetti Jumbo & Streamers
Balloon will come flat ready to be inflated with helium and the streamers will come flat and cut ready for you to make the tail.

To make your tail; unroll the streamers & attached using ribbon provided.

Balloon size 90cm

Please note this price is for one jumbo balloon & one length of fringe. Colours may vary from screen.

WARNING: Balloons are not toys. Children can choke or suffocate on non-inflated or broken balloons. Adult supervision is required. Keep non-inflated balloons away from children, and discard broken balloons immediately.

PLEASE NOTE: Balloons are Balloons therefore in nature they are fragile. We use the highest quality latex balloon available, however please use great care when inflating. If you are concerned please order extra balloons for your event if you are concerned about popping. We do not offer refunds on balloons.
HELIUM INSTRUCTIONS:
Helium filled balloons can float for up to 12 hours, however this is dependent on how they are handled, transported & mostly importantly: weather. Helium is sensitive to temperature so avoid extreme heat & extreme cold. On a hot day your balloon may only float for 2-3hours. Our recommendation is to inflate the balloon very close to the start time of your event. Please be aware of sharp objects, your balloon will pop. 
AIR INSTRUCTIONS:
Blow up your balloon using a balloon pump or air compressor. Do not blow up the balloon with your mouth.  The balloon can now be tied to a length of ribbon & hung. Please be aware of sharp objects, the balloon will pop.